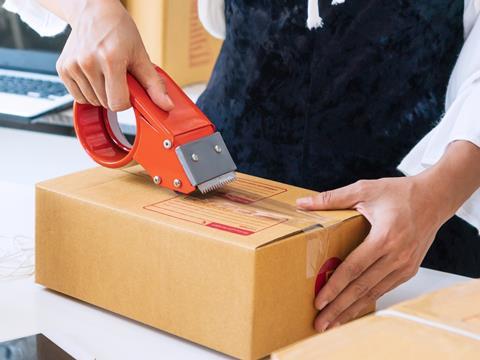 Next in our Finalist Interview series for the Sustainability Awards is Linksmart with its reusable security seals. We spoke to the company about this entry, which has been nominated in the commercialized E-commerce category.
You're a finalist in the Sustainability Awards 2023. Congratulations! To start off, could you summarize your entry, in less than 50 words?
Reusability for transport packaging is maturing but security packaging remains single-use. Traditionally reusability and security has been mutually exclusive. Our reusable security seals based on non-destructive tamper-evident technology is a fundamental technology innovation enabling transformational change. An average size logistic firm potentially saves 2 million USD in cost, 500 tons of single-use virgin plastic and 900 tons of CO2 for recurring manufacturing of new seals.
Why do you think the judges were impressed with your entry? Tell us about what is innovative about your project and/or about its impact on packaging sustainability.
It is rare to find sustainability projects that also render significant cost savings, operational efficiency, immediate ROI [Return On Investment] and overall enhanced value proposition. Also, it no longer remains an innovation; it has matured as a real-life product with a performance-certified roadmap for global manufacturing and mass industrial adoption. Our reusable security seals fall among such rare sustainability projects and this could have attracted the judging panel.
How has your innovation/initiative been received?
It is already being used country-wide in a fully paid pilot with a major e-commerce player. Their feedback has been very helpful. In the meantime, it has been performance certified by TÜV Nederland and matured for licensing for global manufacturing. In our portfolio there are multiple variants of reusable seals developed to suit versatile delivery use cases including hyperlocal deliveries, last mile B2C [Business to Consumer] deliveries or return pickup with virtually zero packaging cost. So overall the project has organically matured.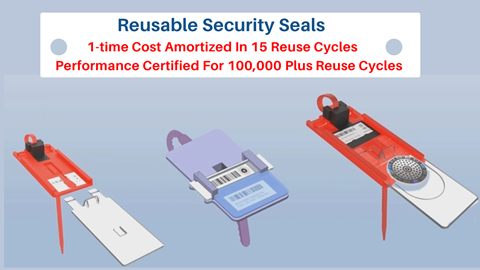 You're shortlisted for the E-Commerce category. What do you see as the key demands and challenges in relation to packaging for the direct-to-consumer channel?
Virtually zero cost security packaging for last mile delivery and return pickup along with mid-mile bulk transport is something that will be equally important for D2C [Direct to Consumer] logistics as well. Reusable seal technology is fundamental enabler.
What do you think are the main opportunities in this area or what future innovations do you predict in this area?
With emergence of non-destructive tamper evident technology, multiple forms of reusable (and returnable) secondary packaging will be developed not only for e-commerce/postal/couriers but for other specialised logistics businesses. Returns have been a major issue in reusable adoption but fortunately reusable seals return along with reusable bags, so these issues become irrelevant.
The winners of the Sustainability Awards 2023 will be announced at the Sustainable Packaging Summit, which takes place in Amsterdam on 14-15 November. The Summit mobilizes leaders of the FMCG value chain, policymakers, NGOs, recyclers and investors to collaborate, remove barriers and identify opportunities on the road to sustainable transformation.
To learn more or register, visit https://www.packagingsummit.earth/amsterdam2023/.