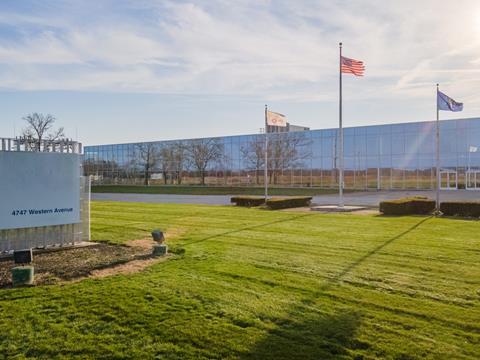 NOVA Chemicals Corporation is investing in its first mechanical recycling facility to process post-consumer plastic films into its SYNDIGO recycled polyethylene – anticipated to bring over 100 million pounds of rPE to market by 2026.
The facility will be based in Connersville, Indiana, with access to feedstock supply of post-consumer films from nearby metropolitan areas, as well as an accessible rail service to distribute SYNDIGO rPE amongst NOVA Chemicals' customers, cited as reasons behind its location.
Anticipated to reach commercial scale in 2025, it is expected to create around 125 jobs and serve as one of Connersville's largest private employers. It will be operated by Novolex Holdings and draw upon the company's experience in operating film recycling facilities in the hopes of supplying SYNDIGO rPE at a faster rate.
NOVA Chemicals hopes that the facility will contribute towards the expansion of its recycling footprint and its aspiration to incorporate a share of 30% recycled content into its total polyethylene sales.
The announcement follows the publication of the company's 2030 Roadmap to Sustainability Leadership aspirations; these include an anticipated investment of US$2-4 billion by 2030 in a bid to decarbonise its assets, expand its range of sustainable product offerings, and explore new advanced recycling technologies while building a 'state-of-the-art' mechanical recycling business.
"NOVA Chemicals continues to show clear leadership in reshaping plastics for a better, more sustainable world," said Roger Kearns, president and CEO of NOVA Chemicals. "We are committed to helping our customers achieve their recycled content goals through a variety of business models and we look forward to making more announcements like this as we work to enable a low-carbon, zero plastic waste future."
"Plastic products play an essential role in our daily lives and will continue to be a valuable resource in establishing a lower-carbon and sustainable world," continued Greg DeKunder, vice president at NOVA Circular Solutions. "They are an invaluable resource for furthering the North American circular economy. This project with Novolex and the State of Indiana is yet another example of how NOVA Chemicals is working to find collaborative ways to recapture the value of plastic materials and use them again and again."
"Novolex is proud to collaborate with NOVA Chemicals' Circular Solutions and is excited by the opportunity to operate this state-of-the art recycling facility in the Hoosier state," added Stanley Bikulege, chairman and CEO at Novolex. "Indiana has long been a hub for sustainability, innovation, and business. The new plant will build on our experience of operating both our North Vernon plastics recycling facility in Indiana and our recycling plant in Wisconsin as well as accelerate our commitment to support recycling and the circular economy."
"We are excited to welcome NOVA Chemicals and Novolex to Indiana and our East Central community," Governor Eric J. Holcomb concluded. "This investment is a testament to Indiana's pro-growth business climate and our skilled Hoosier workforce, and we look forward to partnering with both companies to create new career opportunities and support the circular economy for years to come."
ALPLA is taking its own steps towards increase recyclate production, including an €8 million investment into a third extrusion line at its Radomsko-based recycling plant in a bid to increase its food-grade rPET output by 24,000 tonnes; and an effort to produce 35,000 tonnes of rPET flakes and pellets annually with the construction of a recycling plant in Ballito, South Africa.
INEOS Styrolution, TOMRA, and EGN Entsorgungsgesellschaft Niederrhein are also aiming to produce recycled polystyrene for food packaging at a new advanced mechanical recycling facility set to process a yearly 40kt of waste.
If you liked this article, you might also enjoy:
The Lidl approach to packaging sustainability
How did Brazil achieve its 100% aluminium can recycling rate – and can it be replicated in the EU?
Experts have their say on the EU's Packaging and Packaging Waste Directive revisions
A deep dive into the most important packaging sustainability trends and solution