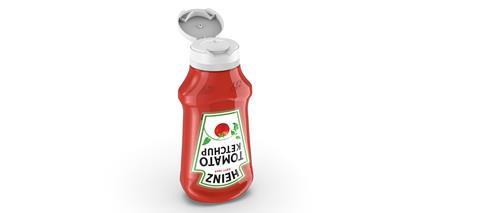 Next in our Finalist Interview series for the Sustainability Awards is Kraft Heinz with its mono material dispensing closure, Balaton. We spoke to packaging developer Balint Hiltser about this entry, which has been nominated in the commercialized Recyclable Packaging category.
You're a finalist in the Sustainability Awards 2023. Congratulations! To start off, could you summarise your entry, in less than 50 words?
The new Balaton closure is an innovative solution that allows Kraft Heinz to remove non-recyclable silicone valves. This means the whole bottle – including the cap – can now be easily recycled. We'll see it on shelves in the UK by August 2023, with plans to roll out across Europe afterwards.
Why do you think the judges were impressed with your entry? Tell us about what is innovative about your project and/or about its impact on packaging sustainability.
During development, the Kraft Heinz team tested more than 45 prototypes to find the most optimal solution considering the balance between functionality, run ability and aesthetic. It is not only sustainable, cost effective and customisable, but it is also expected to disrupt the category of dispensing closures. Since the number of components has been reduced to two parts, it will also unlock further benefits in production and logistics. The main sustainability benefit is that Kraft Heinz will be able to replace around 300 million non-recyclable caps, every year.
How has your innovation/initiative been received?
Prior to the launch an extended consumer study was conducted to validate this new concept with Kraft Heinz consumers. Besides the sustainability benefits, the new closure also has several functional advantages such as the bottle recovery, easy opening, and the same 'perfect' serving of ketchup people have come to know and love. It has been well received, especially by the aging population who find it easier to use. We're already seeing our peers across the industry expressing their interest in the new cap design.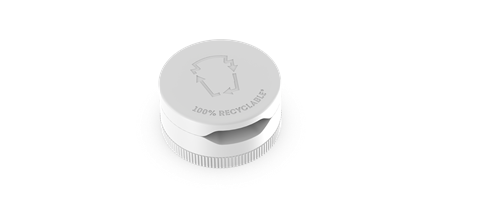 You're shortlisted for the Recyclable Packaging category. What do you see as the key demands and challenges in relation to design for circularity in packaging?
We foresee several challenges with regards to circularity in packaging. Choosing packaging materials that are recyclable, compostable, or made from recycled content will be essential. The challenge lies in finding materials that meet the functional requirements of packaging such as durability, barrier properties and aesthetics, while also being compatible with existing recycling infrastructure and delivering the same consumer experience.
Consumer education will also play an important role. Educating consumers about the importance of recycling and proper disposal of packaging will be essential. Designing packaging that simply and clearly communicates the right usage and recycling instructions and encourages consumers to participate in recycling programs can help overcome this challenge.
What do you think are the main opportunities in this area or what future innovations do you predict in this area?
The currently used silicone valve is a disruptor in the recyclability process and it will disappear with time, replaced with different solutions and composite materials. The Balaton closure is leading the way in this transformation as it is only one material. The key word for the future will be "mono material". Streamlining the current material options and using a single material wherever possible will be the right way forward.
The winners of the Sustainability Awards 2023 will be announced at the Sustainable Packaging Summit, which takes place in Amsterdam on 14-15 November. The Summit mobilizes leaders of the FMCG value chain, policymakers, NGOs, recyclers and investors to collaborate, remove barriers and identify opportunities on the road to sustainable transformation.
To learn more or register, visit https://www.packagingsummit.earth/amsterdam2023/.