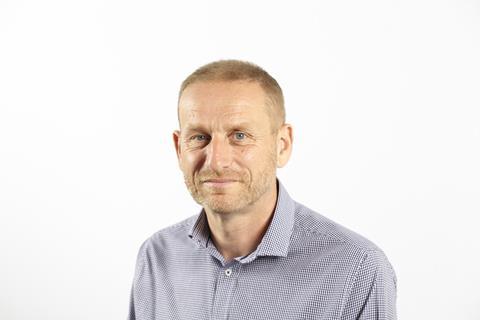 Our latest Spotlight feature comes courtesy of Innovia Films, whose Business Manager for Packaging & Industrials, Steve Langstaff, gives his views on potential routes towards making flexible packaging more sustainable.
These are exciting times in flexible packaging where innovation and re-designing are happening every day. Expertise is key – and Innovia Films have been in the business for over 50 years. They have plants in Great Britain, Australia, Mexico, Poland and Belgium that engineer high-performing polypropylene films that go into label or flexible packaging applications. These are the five ways to make flexible packaging more sustainable.
1) Inhouse material science is key to developing new packaging materials
"The packaging revolution is in full swing – as all other packaging types, flexibles packaging is being re-designed. So you have to get the basis right", says Steve Langstaff, who has been in the business for over 30 years and is focused on sustainable projects that improve the recyclability of packaging films and reduce their carbon footprint while aiding the circular economy of flexible polypropylene.
At Innovia we have clear focus areas when it comes to Research and Development:
We are focusing on high-barrier films and are increasingly looking to include recycled content as this will be a requirement in many countries at some point, anyways and drives the circular economy. Barrier properties are very important as they keep the packaged good fresh – there are new developments in achieving the barrier through coating, so this also an area we focus on.
What we are increasingly seeing in the market is the need for films for monomaterial laminates that for example can replace PET in flexible packaging structures. Today many flexible packaging constructions use a combination of PET and a sealable polyolefin layer – these packs are seen as not recyclable. By substituting the PET layer we want to change that to a mono-material structure that can be recycled in the PP stream.
All in all, through our strong in-house research and development activities, we can offer a large toolbox to solve our customers' packaging challenges
2) Substitute "old" packaging material wisely – based on facts, not feelings
"There has been a very controversial trend in the industry towards substituting filmic packaging with paper packaging," explains Langstaff. "This is driven by the perception of some consumers that paper packaging is more environmentally friendly. But is it really?"
While plain paper is far more biodegradable than plastic and very easily recycled, paper-based flexible packaging is often laminated with plastic/aluminium or coated with resin, therefore becoming non-recyclable. Plastic's properties make plastic packaging ideally suited for efficiently containing and protecting products during shipment and delivery to customers.
The key to sustainable flexible packaging lies in monomaterials that can and will be recycled. We already have the right materials – PP is a widely recycled material today but there are several end-of-life options. So, which is the best?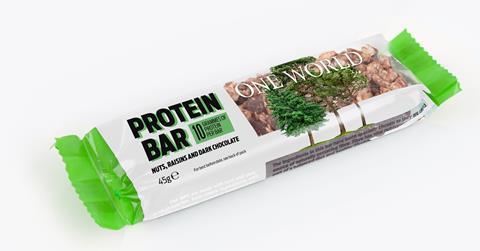 Not all countries in Europe recycle BOPP flexible packaging (e.g. UK and France) even though this is clearly the best environmental practice. The recently introduced plastic taxes in Europe are aimed at encouraging the industry to use recycled material as the best end-of-life option. Recycling does give other challenges e.g. food compliance.
Chemical recycling of polypropylene is a rapidly developing technology that reduces the use of fossil raw materials and is food contact compliant, while maintaining all the properties of fossil-based films. However, from a GWP perspective, it does not have as good a carbon footprint as mechanically recycled polypropylene.
We have product options available for BOPP flexible films with both chemically recycled or mechanically recycled polymers under the Encore range. Encore has been assessed by Interseroh an independent German recycling and consulting company and has achieved their highest rating, confirming they are fully recyclable.
3) Collaborate with the whole packaging value chain
"This is no secret and we can see a massive development when it comes to companies teaming up to drive innovation when it comes to packaging", says Langstaff. "While our main customers are the big converters in the flexible packaging industry, we go beyond that and are having discussions with brand owners and recyclers to see what their plans and preferences are.
"With the recyclers, we want to make sure that we are developing the right materials that can be recycled in established recycling streams. From the brand owners, we need to understand which direction they are going to make sure that our R&D is on track.
"We are currently seeing a drive from the market for monopolymer solutions to be utilized in as many applications as possible. For us at Innovia this brings a real opportunity to showcase our broad range of solutions.
"Polypropylene (PP) is a great, fully recyclable solution, substition for substrates such as polyester, aluminum foil and nylon that can be adapted for many applications. We are seeing particularly strong interest from the global brands in the coffee, dairy and dried foods sectors."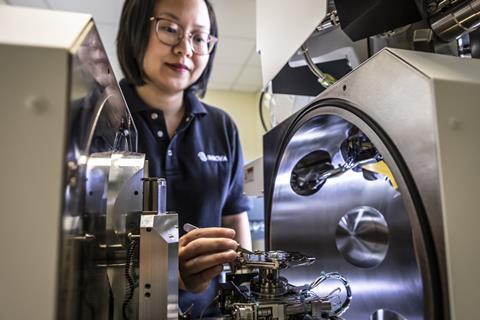 4) Go carbon neutral with your flexible packaging material
Innovia has established a new range of films called 'Encore'. They are based on renewable polypropylene, which can be produced from a by-product of the forestry industry (FSC-managed forests) or from waste cooking oil.
A 70% addition level of certified renewable polypropylene resin (by ISCC) will give a GWP of zero1 (based on cradle-to-gate). BOPP flexible packaging has a very low carbon footprint, but we can do better which is a focus area of ours and should be for the whole industry.
5) Utilize the barrier properties of flexible packaging to the maximum to prevent food loss
"The UN states 'If food waste were a country, it would be the third-largest emitter of greenhouse gases after China and the USA", explains Steve Langstaff.
Food waste remains a significant problem. Not just in terms of our ability to feed the world's population, but also in terms of the carbon emission created during food production. These emissions can come from many sources. Including the manufacture and use of fertilisers, from agricultural machinery, the heating of hot houses, especially for out-of-season fruit and vegetables.
Also, the transportation required to deliver the food to the consumer, shipping via air freight is particularly carbon intensive. Some sectors e.g. beef and dairy, face additional challenges. Cows are ruminants, as they redigest their food by 'chewing the cud', they give off large amounts of methane, a gas that is 20 times more damaging to the ozone layer than CO2.
If we seriously want to tackle global warming potential (GWP), we must maximise the preservation of the food we produce. The best opportunity to do this is during the distribution and storage phase. High-barrier flexible packaging such as our Propafilm™ Strata range, has proven to be the most resource-efficient method in many sectors. Propafilm™ Strata films are transparent, high barrier, chlorine-free packaging films that deliver exceptional barrier levels to oxygen, moisture, aroma, and mineral oils. They are also certified recyclable.